Frequently asked questions
What is digital marketing?
Digital marketing is the act of promoting and selling products and services by leveraging online marketing tactics such as social media marketing, search marketing, and email marketing.
That's the formal definition. But really, digital marketing is just marketing. And rule #1 in marketing is to make the right offer at the right time in the right place.
How Does Digital Marketing Work?
Digital marketing works by creating touch points, or points of interaction, in a variety of digital channels—like Facebook, search engines, email, and YouTube—to build a relationship with prospects.
All of these touches build familiarity and trust, so when people are finally ready to buy, they look to you first.
Digital marketing isn't only about "being there" when your customers are ready to buy. It's about creating the desire to buy and persuading them to buy sooner (and possibly more often).
Is Digital Marketing Effective?
Using digital tactics, you can engage directly with your customers—so you're never a cold, impersonal company.
It gives you multiple channels where you can connect with people. And you can have conversations with them in real time, so you can answer their questions and overcome objections as they arise.
There's a transparency that didn't exist with traditional marketing. Using digital tactics, you can engage directly with your customers—so you're never a cold, impersonal company.
Which means you can build real relationships… improve engagement and trust… and convert buyers into fans who can't get enough of your products.
Bottom line, digital marketing shortens the journey from stranger to buyer and boosts the lifetime value of each and every customer.
Digital also gives consumers options. Which means you can customize your customer's experience.
What is the overall goal?
Our goal is to help you establish a prominent web presence that improves your search result rankings that results in your practice reaching more potential patients across the internet.
Can we guarantee results?
Put simply: absolutely not. Even though we can prove we've achieved amazing results for many clients, it's impossible to guarantee new patients or results in local search every time.
If an agency promises rankings, traffic or sales, this is a BIG red flag!
However, we can provide broad outlines of what results we hope to achieve in a given time and on the ongoing benefits of regular SEO work, and sell based on core, measurable deliverables.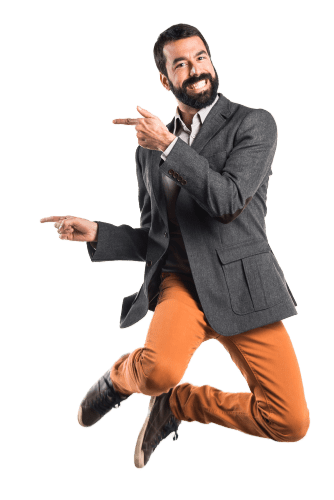 Are We A Fit?
"YES" IF:
You are an established Doctor in a specialized field.

You are dedicated to growing your practice from 6 figures to 7 figures.

You are looking to create a predictable online patient acquisition system that positions you to scale.
"NO" IF:
You are a start-up practice that is not yet established.

You won't use paid advertising as part of your digital marketing efforts.

You are looking for the next "get rich quick" digital marketing technique and are not patient.
What is local SEO marketing?
Local SEO (search engine optimization) marketing is an effective way to market a local business online. As your online presence is locally optimized, your business will attract high-quality traffic from relevant local searches. This is a great way to build a wide local audience and climb SERPs (search engine result pages).
It's no surprise that a whopping 46% of all Google searches are for local businesses. Simply put, local SEO marketing helps your business become visible to this large percentage of local searchers.
As one of the most powerful local marketing tools, Google My Business is a gold mine for businesses. We optimize our client's listing so their business gains greater online visibility and appears in the top search results on Google!
What is GMB optimization?
GMB (Google My Business) optimization is the process of optimizing your GMB listing and leveraging it for more sales. While many private practices claim their GMB listing, they tend to overlook the importance of optimization. This is tantamount to developing a website but forgetting to create product/service pages.
An optimized GMB listing helps Google find, crawl, index, and rank a local business. This plays a central role in helping your business attract high-quality traffic and build a wide audience base.
How is Google My Business valuable for my practice?
Google My Business makes it much easier for local web users to find your business. By sharing essential business information (name, address, phone number, website, business hours, etc.) and optimizing your listing, you can maximize your chances of appearing in the Google 3-Pack.
The Google 3-Pack displays the top three search results for a local search. Why does earning a spot on it matter? Because the top three search results on Google earn a whopping 75.1% of all clicks.
If your business is listed on the second or third page, your click-through rate will be significantly lower. In fact, 75% of people never scroll past the first SERP.
In a nutshell, Google My Business is a powerful asset for your business. By optimizing your listing, you can easily expand your audience and enjoy high sales.
How much do your local SEO services cost?
While most local SEO companies charge an exorbitant sum, we've taken a different approach. You can see our three main local SEO service packages on our Pricing Packages page.
We take the time to really understand each client's specific requirements and goals. Our local SEO experts create an individualized strategy based on our analysis. This helps each business dominate their respective industry instead of receiving a one-size-fits-all plan.
By focusing on creating and executing niche-specific solutions, we help our clients attract qualified local traffic and establish a winning online presence.
How do I sign up for your services?
After you have reviewed our Services and Process, click here to get started. Simply enter your information, submit the request, and we will get in touch with you shortly.
For more information, give us a call at 800-858-8507 and we'll take it from there.